Mountains: the Sacred and the Profane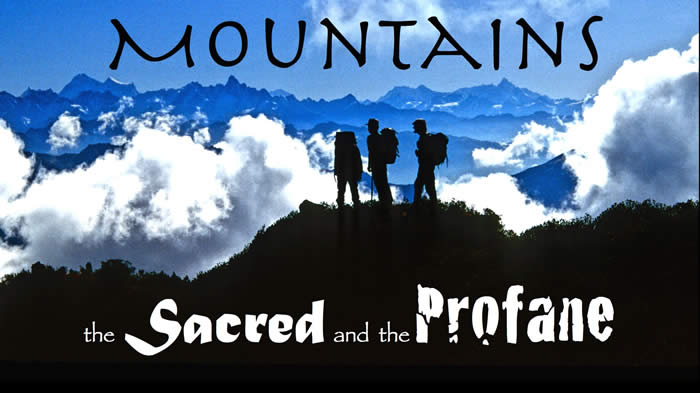 This is our most current, and most popular show.
In their multi media presentation, Mountains: the Sacred and the Profane, Pat and Baiba Morrow reflect on three decades of high adventure: from their search for sacred hidden valleys in the Himalaya, Andes, and other far flung mountain ranges to local climbs, hikes and environmental efforts aimed at keeping the mountains wild and free.
The Morrows believe that contemplation of sacred places, whether they are the 6,600m Mt. Kailas in Tibet or Qatmuk (where the spirit of the grizzly bear lives) in the Jumbo Valley of the Purcell Range in British Columbia, can help us appreciate the value of wilderness. This leads to treating the environment with care and respect, and instills pride and a sense of place.