The Magic Mountain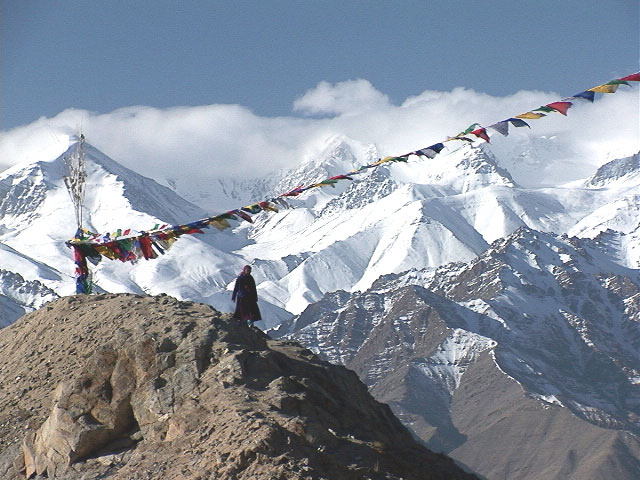 a 50-minute documentary
to see a 3 min trailer, click here.
***Winner of the $2,000 People's Choice Award 2005 Banff Mountain Film Festival***
***Winner of Best Canadian Mountain Film 2006 Vancouver Internationl Mountain Film Festival***
***Grand Prize,  2006 Hory a mesto / Mountains and City festival Bratislava, Slovakia***
Official Selection of :
** 2005 Calgary International Film Festival
** 2005 Himalayan Film Festival in Amsterdam
** 2006 Mountain Film, Telluride
** 2006 Kendall Mountain Film
To buy a DVD for home viewing, CONTACT US
$30
(includes postage & handling)
Note: this film is protected by public performance copyright, so please contact us for different pricing to use the film in a teaching or classroom situtation.
---
Synopsis:
Magic means different things to different people. For Cynthia Hunt, the founder of HEALTH Inc (Health, Environment, And Literacy in The Himalayas), it's all about the empowerment of women, good health and nutrition. But these are not easy propositions in Ladakh – one of the highest and driest inhabited places on earth. Yet Cynthia is in her element as she routinely hikes through the rugged mountains of northwest India to help foster change in isolated communities. As a passionate artist, book publisher and educator with a decidedly idiosyncratic style, she helps the illiterate village women in their efforts to form a cooperative. The pay-off comes when they undertake a perilous, four-day journey down a frozen river canyon to petition government officials in the distant capital city for funds to build green houses.
---
It is mid-winter in the oxygen-starved landscape of Ladakh as Cynthia Hunt embarks on a journey unlike any other. In order to reach the remote village of Lingshed, she must trek for four days following an ancient route called the Chador.  This icy conduit on the frozen Zanskar River passes through a gorge deeper than the Grand Canyon, bordered by snow clad 6,000-meter peaks.
Chances of a plunge into the steel blue, fast flowing river are considerable. Yet Cynthia is undeterred. This grueling and unconventional commute to work is part of the job, and she loves it.
This 49-year old American woman, dressed in the traditional shalwar khameez with an incongruous and tattered Montreal Canadiens baseball cap pulled down over long braids, is no stranger to these parts. She has lived and worked in this isolated region of India for 15 years. Her singular devotion to help Ladakhis face the integrative challenges of a modern world approaches missionary zeal.
We follow Cynthia, accompanied by her two Ladakhi interns, as she hikes over a series of 5000-meter passes to reach the remote villages where government agencies and NGOs rarely go. This is where help is needed the most – where infant mortality rates are up to twice the Indian average and where womens' illiteracy is 97-100%. Through grass roots projects such as solar schools, greenhouses, women's cooperatives and books that she draws and publishes herself, Cynthia attempts to make a difference.
But it's not easy – especially being a book publisher in Ladakh. Plagued by constant power outages and sub-zero winter temperatures, she works doggedly into the nights in her unheated tiny office-cum-bedroom in the rustic capital of Leh.
Her latest book, Padma and the Magic Mountain, espouses the benefits of a magical mountain composed of local nutritious foods. The message is unequivocal. "If kids have empty stomachs, how can they concentrate and learn in school?" asks Cynthia.
As Cynthia climbs the steep trail from the frozen Zanskar up to Lingshed, she carries in her backpack a copy of Padma and the Magic Mountain. Not content to merely deliver the book to the school, she invents a rollicking drama in the primitive classroom.
Whether instructing monks in the local monastery on the basics of dental hygiene with a lively lesson on the use of tooth brushes, or acting out the antics of Padma, Cynthia's delivery is nothing less than dramatic – and often hilarious.
Besides the school kids, the women of Lingshed are also inspired by Cynthia's efforts. Their feisty ring leader is Rinchen Dolma, a toothless and illiterate 56-year old grandmother. With Cynthia's voluble endorsement, the village women want to establish a cooperative so they can generate their own source of income. By constructing simple solar greenhouses they can grow vegetables to boost the nutrition and health of their children.
The culmination of the film comes when Cynthia returns to Leh with a gaggle of boisterous village women, including Rinchen Dolma and two Buddhist nuns. The conditions on the Chador have deteriorated, and the group faces considerable risk. They must wade through shin-deep frigid water that has flooded over the ice, and in some places, they climb up on the cliff sides to skirt the open sections of water. But the excitement of travelling to the capital city supercedes their fear.
In total, 30 women from four different villages meet up in Leh and, under Cynthia's wing, learn to negotiate the urban maze. In spite of the stigma of being illiterate village women, their self-confidence grows over a 10-day period of workshops and government meetings. They learn the ropes of creating small businesses and building a solar greenhouse. Their joy is palpable as their celebrate their success with dancing and singing with Cynthia in their midst. In spite of this, two of the villages end up with very different results.
Project Status:
Following the film's success at the 2005 Banff Mountain Film Festival, we are looking for a broadcaster who shares our vision, and will bring this to story to a broader public audience.
2014
Medicine on the Roof of the World, the 5 min promo video that Pat shot for Bill Hanlon/Basic Health International last year in the Karakorum range has been posted on his site.
While on the site, take a look through some of Bill's work with remote communities in other mountain ranges and consider tossing some coin his way to help improve the quality of health care for our fellow mountain dwellers. He's currently (Sept/2015) back in Afghanistan and the Hunza Valley following up on last year's programs. The upper Hunza got hit hard a couple weeks ago by torrential monsoon rains and some of the trails and roads that you'll see in the video have been washed away. Knowing Bill, he's probably set aside his stethoscope to join the shovel brigade.
2012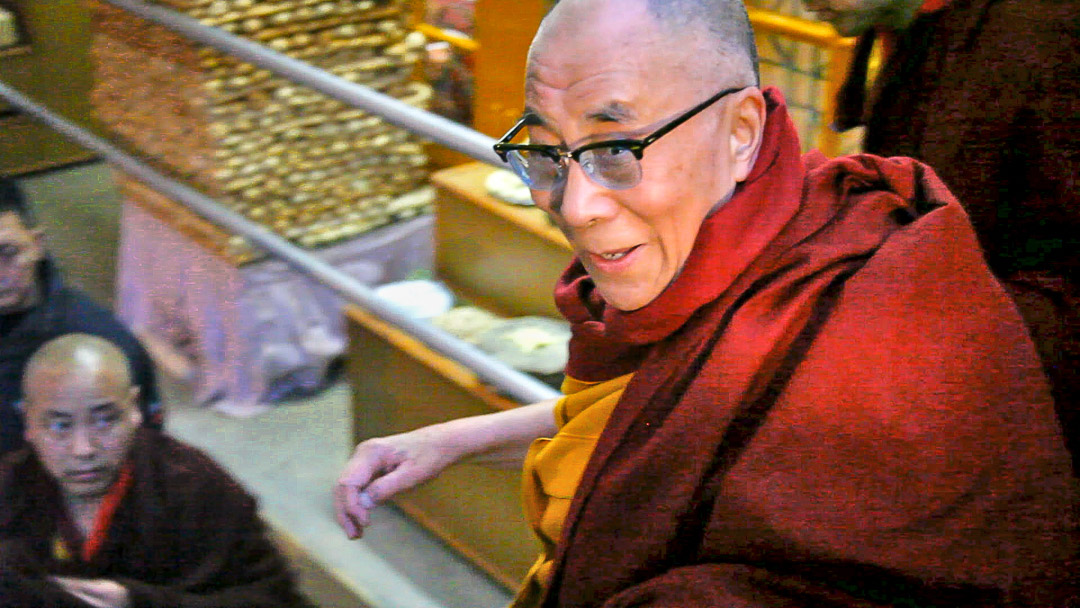 – February DOP and producer (Pat & Baiba) of an info doc, 1000 Tibetans, for Project Tibet Society, an offshoot of the Canada Tibet Committee. Nima Dorjee, who is the host in the film, presented it at the 6th World Parliamentarian's Convention on Tibet, April 23 in Ottawa. He wrote, "Just played it in front of 7000 people! People loved it"!
2011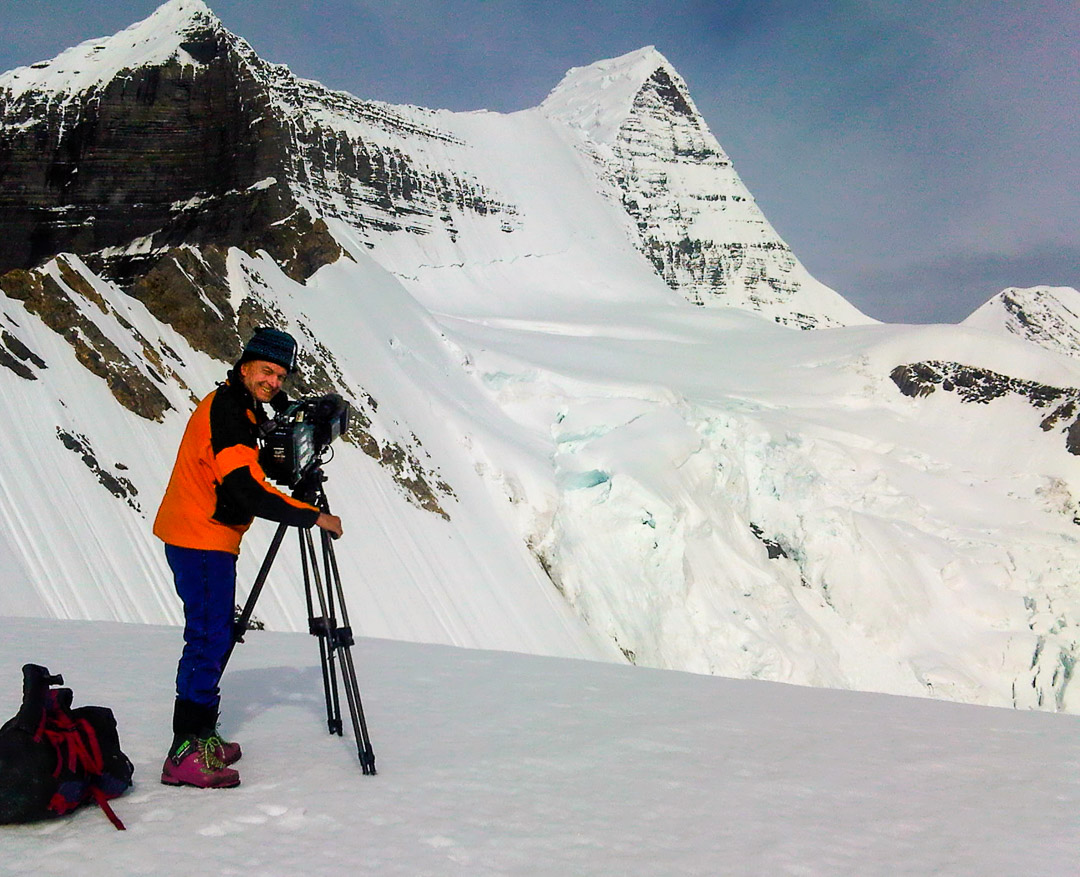 – Sept. DOP on a film, Cowboys and Carnivores, for Alberta Ecotrust, in the foothills of the Rockies near Waterton National Park.
– August. camera operator filming extreme telephoto and aerials of climbers on Mt Robson and Edith Cavell in the Canadian Rockies, for a series called Great Summits of the World, for NHK (Japan Broadcasting Corporation)
– July DOP on an exceedingly short promo film shot in the Purcell mountains for Kicking Horse Coffee, to be used for the Banff Mountain Film Festival's world tour.
2010
– Dec. camera operator on an ice climbing shoot in Canadian Rockies, (4 days @ -20C!) with ice climbing star Will Gadd, and German movie star, Jessica Schwarz, for Celebs Go Extreme series, Red Bull Europe.
– film release – camera operator on award-winning documentary A Life Ascending shot in Selkirk Mountains of British Columbia over the winters of 2007 and 2008, about the professional and family life of ski and mountain guide Ruedi Beglinger, for producer Stephen Grynberg, Los Angeles. This film won three, count 'em, three awards at the 2010 Banff Mountain Film Festival and has scooped awards at four other festivals this year.
– stock footage from expedition in China's Kunlun mountains, of biologist George Schaller's trek to find the birthing ground of the Tibetan antelope, used in a film called "Nature's Greatest Defender", aired on National Geographic channel.
2009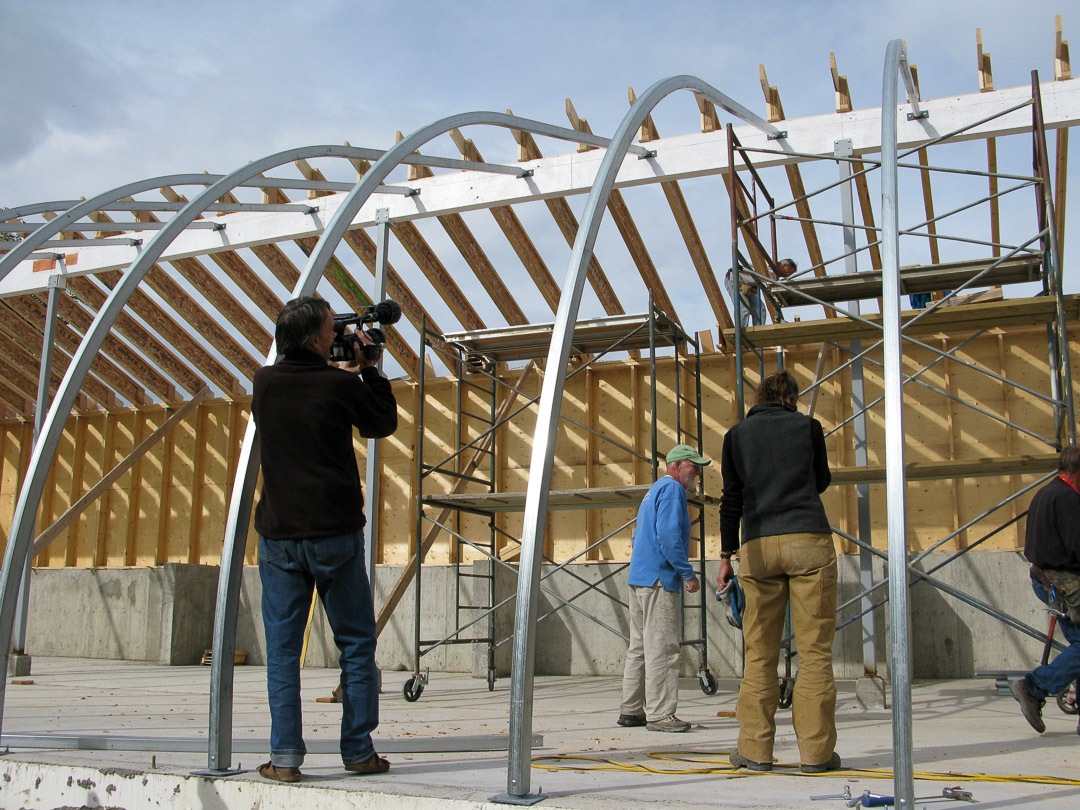 – Aug. camera operator (HDV) on a film called Flathead Wild, about the International League of Conservation Photographers RAVE (Rapid Assessment Visual Expedition) action for B.C.'s Flathead River Valley.
– DOP (HDV), a short film on the construction and implementaion of the high tech Invermere Community Greenhouse for the Columbia Valley Botanical Gardens and Center for Sustainable Living, Invermere, BC.
2007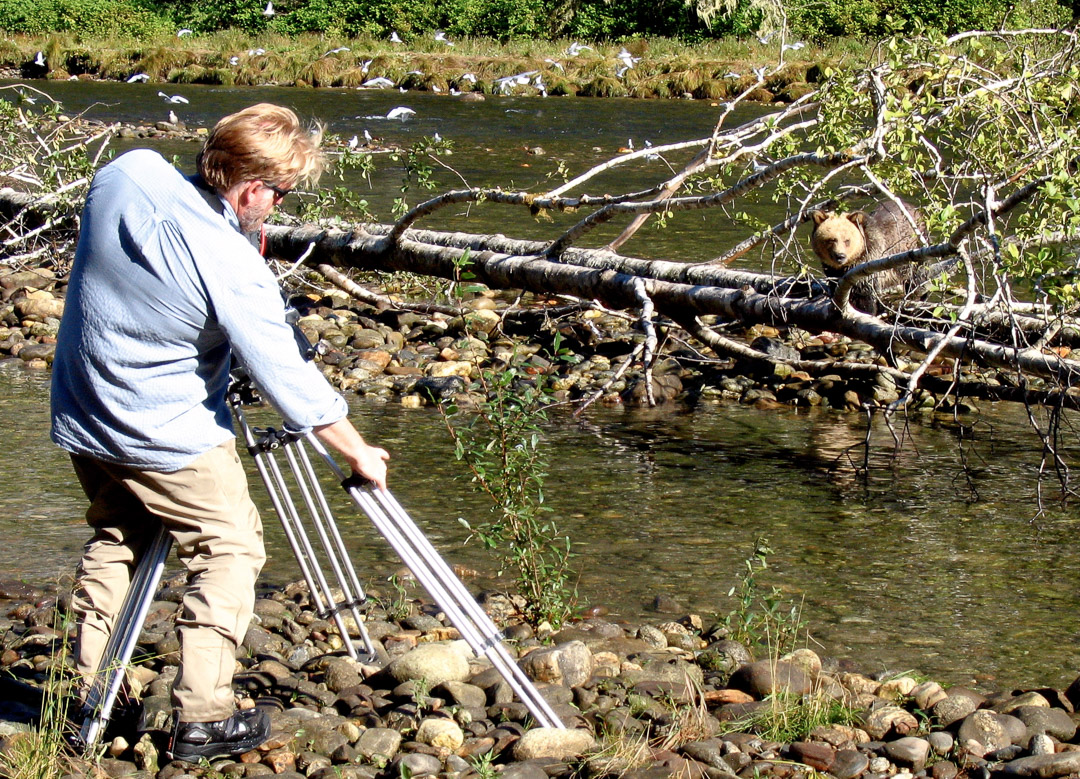 Sept – DOP (HDV) on a 10 min "making of" film for a BBC "Nature's Great Events" series doc, The Great Salmon Run, for River Road productions, Canada.
July-Oct – camera operator (HD & HDV) on 4 part series of interpretive films in Kananaskis Country Parks (Alberta), for Skylight Pictures skylightpictures@gmail.com
April camera operator on "The Sweetest Embrace", shooting pickup scenes in Canadian Rockies, and interviews in Calgary for an NFB documentary about lost boys of Afghanistan.
2006
– Dec dop, producer, writer, sound for two promo films, Pennies For Peace, and One School At A Time, about mountaineer Greg Mortenson's NGO, Central Asia Institute's efforts to bring education to the children of the Karakorum and Hindu Kush. Shot on location in Baltistan and Afghanistan.
– Feb/March  production manager (Baiba) on documentary about the Canadian Rockies, shot for German public television. Camera operator, (Pat) on 3 segments for that film.
2005
– DOP/producers/sound/editors (Pat & Baiba), DV, 50-min doc,
– The Magic Mountain Winner, People's Choice Award at 2005 Banff Mountain Film Festival. The breakneck life of artist and educator Cynthia Hunt as she helps to foster change in the remote Himalayan region of Ladakh, in India.
– July  camera & sound operators (Pat & Baiba) HD, for Les Productions Ivresse des Sommets inc. (Winnipeg). Climbing sequence of Everest Summitteers Laurie Skreslet and Sharon Wood on Mt Victoria for a doc about the history of Canadian mountaineering.
– June  camera operator (Pat) HD, Will Gadd climbing Labrador icebergs, in a film called Aweberg! for Redbull/FoxTVSports. Winner, Special Jury Mention, 2006 Banff Mountain Film Festival.
– March  camera operator (Pat) on a monastic dance project in Bhutan, for Honolulu Art Academy
2004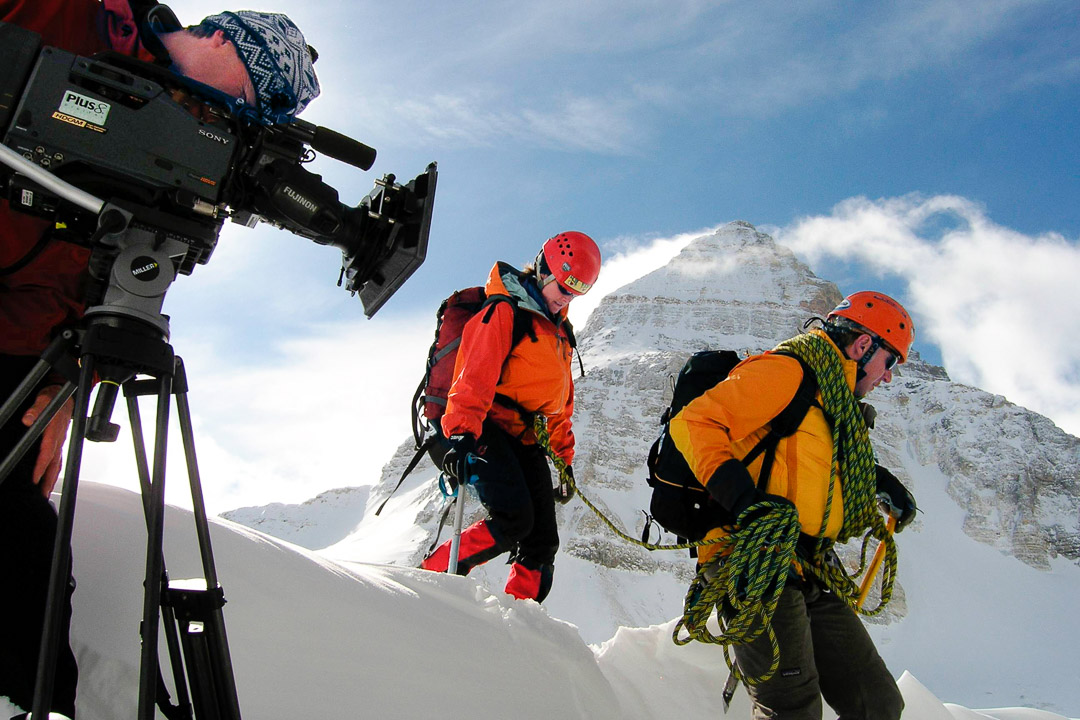 – April camera operator (Pat), shot several Hi Def sequences for the 4-hr documentary series, The Shining Mountains, about the Rocky Mountains for National Geographic and History Channel, working with producer/DOP Guy Clarkson. Pat shot the climbing sequence at the end of this post, on Mt Assiniboine in winter conditions.
2003
– June DOP, producer, sound (Pat & Baiba), DV, Postcards From the Lodge. 23-min. heliskiing promotional film for Banff's Canadian Mountain Holidays.
2002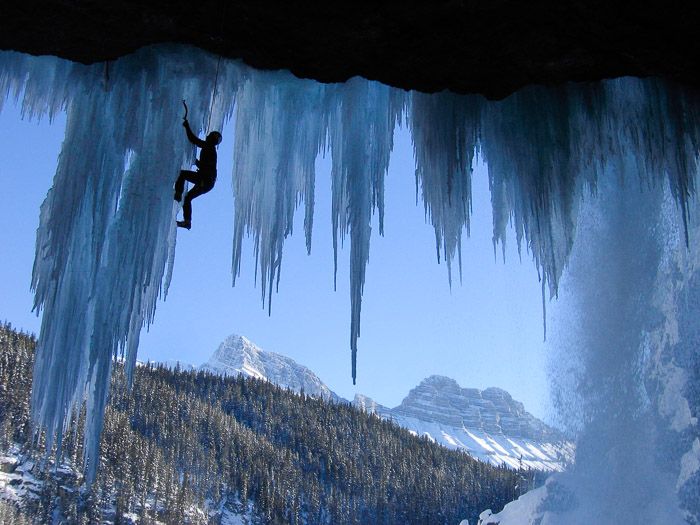 – May – field producer,sound operator (Baiba), DV, for Summerhill Entertainment and Discovery Travel/USA, segment on Mt. Everest for Earth's Natural Wonders.
–  April – co-DOP, co-producer (Pat), DV, Musashi, 13-min. doc about the first ascent of "Musashi", the world's most difficult mixed climb. Winner, Best Mountaineering Film, 2003 Vancouver International Mountain Film Festival. Finalist at the 2002 Banff Mountain Film Festival and included on the World Tour.
2001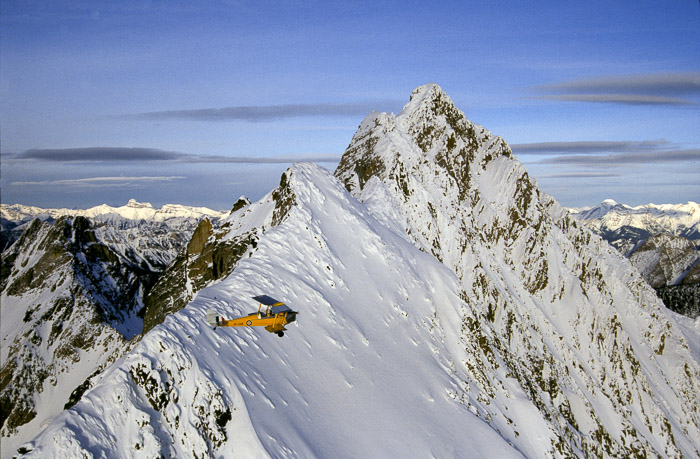 – August – DOP, editor, (Pat), DV, 5-min. doc Sky busting: Over the Rockies, about craftsman and pilot Neil Davidson, builder of vintage aircraft. National Geographic Channel. (thumbnail photo of Neil flying Tiger Moth past Fisher peak © Brian Clarkson)
– April – camera operator (Pat) 16mm & DV, This Is My Life! A 4-min.profile of extreme athlete Will Gadd: (paragliding, ice climbing), for Redbull. Winner, Best Short Film, 2001 Banff Mountain Film Festival.
– Apr – DOP + editor (Pat), DV, Profile of a father/son team of Will and Ben Gadd ski mountaineering in the Canadian Rockies. National Geographic Channel.
– Jan – camera operator (Betacam): FIS World Freestyle Ski Competition at Whistler, BC — stand-up interviews and action coverage for TWI production house, for a two-hour sports special.
2000
– Aug/Sept – DOP (Pat) and sound operator (Baiba), DV, for National Geographic Explorer. Beyond the Lava follows a German photographer and adventurer in the active volcanoes of Russia's Kamchatka Peninsula.
– Apr/May – DOP (Pat), DV, 60-min. documentary, Shishapangma – Ski From the Death Zone, an American/Kazakh ascent of 8000m Mt. Shishapangma in Tibet, for American Adventure Productions. Broadcast on Outdoor Life Network.
1999
– Dec – camera operator/ High Definition Video (Pat) and sound technician (Baiba), on Eco-Challenge for Discovery Channel, Bariloche, Argentina.
– Sept – DOP, 2nd unit (DV) on Heaven's Pass, a film about the Kaska Indians in the northern Rockies of British Columbia.
– July – camera assistant (Arri35) , + large format plate stills, 2nd unit for The Vertical Limit, a Hollywood drama for Columbia TriStar in the Karakorum Range, about K2, in Pakistan.
– Feb/March – camera operator (16mm) on heliski promo film, A Guide's Life, for Canadian Mountain Holidays.
1998
– Oct – camera operator (Betacam, DV) on Eco-Challenge race for Discovery Channel in Atlas Mountains, Morocco.
1997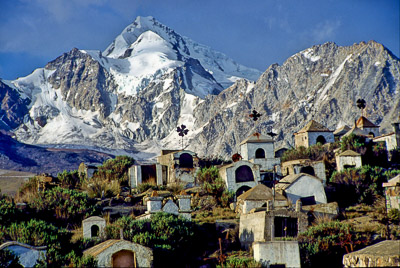 – Nov/Dec – DOP (Pat), sound/production asst (Baiba), DV – a corporate video for Canadian International Development Agency – "success stories" of Canada's foreign aid projects in Bolivia.
– Sept – camera operator (betacam), "Survival of the Fittest"; Coast Range near Whistler, British Columbia. Aired on ESPN in 1998.
– Sept – DOP, 5- min. introductory climbing video (DV) for Canadian Mountain Holidays, shot in the Bugaboo Range of British Columbia.
– Aug – camera operator (Betacam) on Eco-Challenge, Australia, for Discovery Channel.
– Mar/April – DOP (Pat), sound, field producer (Baiba), DV, corporate video for Canadian International Development Agency – "success stories" of Canada's foreign aid projects in Indonesia
1996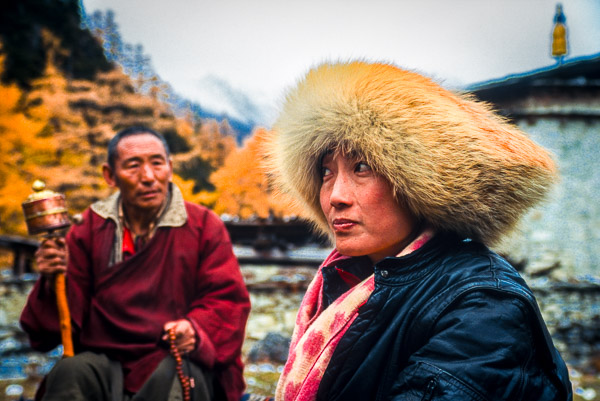 – Oct/Nov – camera operator DV, second camera operator Beta SP, sound operator, (Pat) Sacred Peaks of Muli, cultural/climbing adventure documentary in Chinese Himalayas for American Adventure Productions. Broadcast on OLN (US).
1995
– May – DOP (Pat), Hi8 video, Men of Steele, CBC Midday, an historical climb of 5073m Mt. Steele in the Yukon's St. Elias mountains.
1993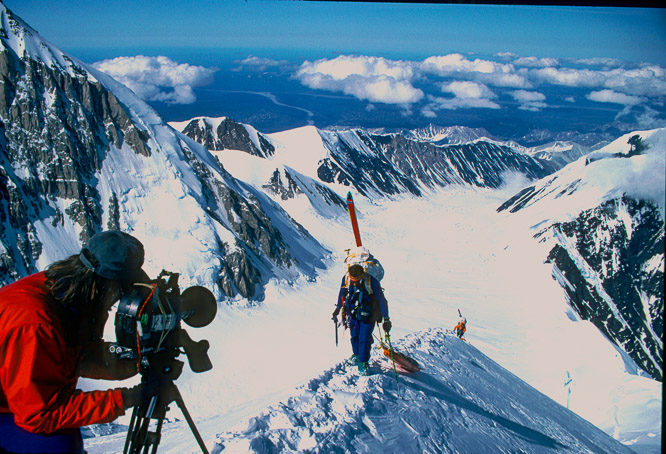 May/June – sound operator + camera assistant, 16mm (Pat), Surviving Denali, for American Adventure Productions. Aired on ESPN. Awarded an Emmy for cinematography (Michael Graber) and Best Film on Mountaineering, 1994 Trento Mountain Film Festival.
1992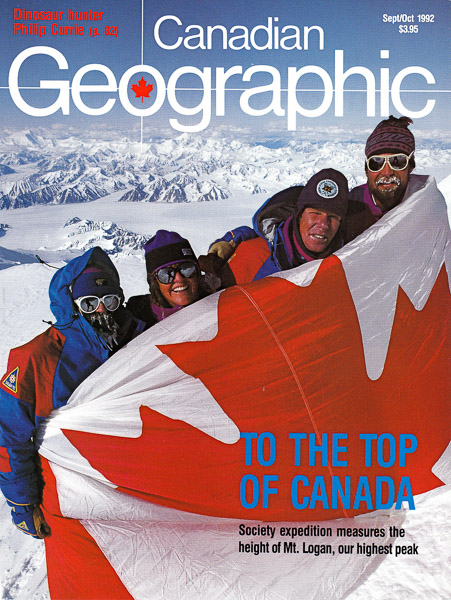 – May /June – DOP (Pat), Hi8, 30-min doc, The Measure of a Mountain, shot on for the Royal Canadian Geographical Society and TV Ontario. An expedition of scientists re-measure the altitude of Canada's highest peak, Mt. Logan (5959 m).
1991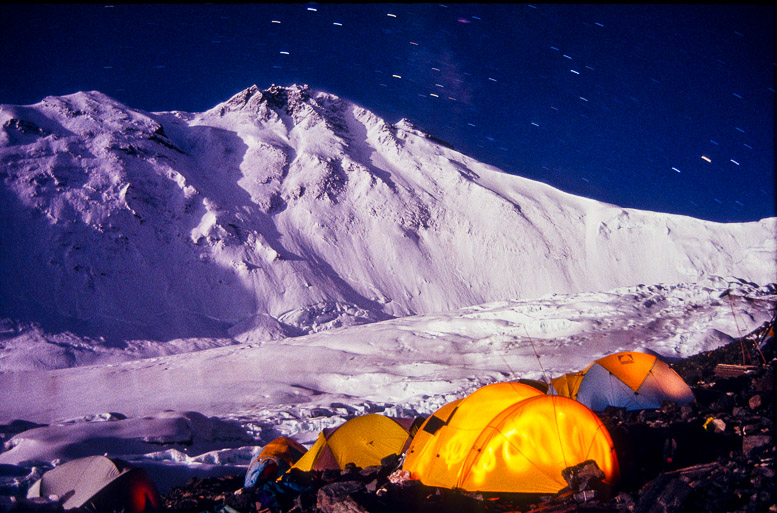 Aug-Oct – 16mm + video camera operator, 60-min documentary, Everest: Climb For Hope, a Canadian team tries to scale the North Col route of Mt Everest. Narrated by Leslie Neilsen. Produced by Yaletown Productions, aired on CTV. Winner Gold Award, 1992 New York International Film Festival.
DOP, producer (Pat), Hi8, 5-min video, Spirit Dancer. Premiere Canadian alpinist Barry Blanchard solo climbs on several waterfall ice climbs in the Canadian Rockies. Included in the Best of the Banff Mountain Film Festival world tour.