2001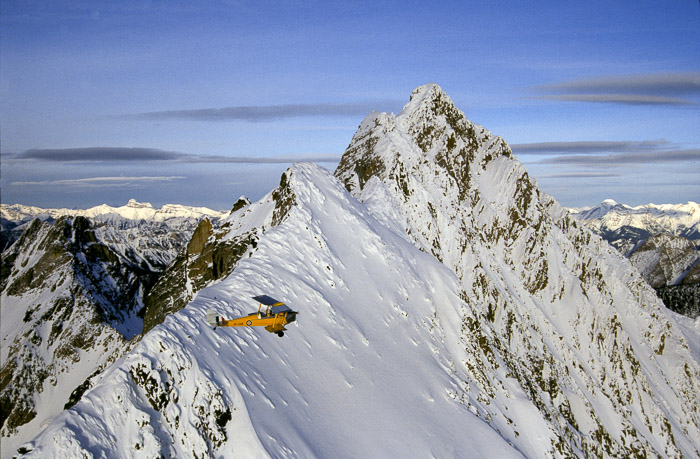 – August – DOP, editor, (Pat), DV, 5-min. doc Sky busting: Over the Rockies, about craftsman and pilot Neil Davidson, builder of vintage aircraft. National Geographic Channel. (thumbnail photo of Neil flying Tiger Moth past Fisher peak © Brian Clarkson)
– April – camera operator (Pat) 16mm & DV, This Is My Life! A 4-min.profile of extreme athlete Will Gadd: (paragliding, ice climbing), for Redbull. Winner, Best Short Film, 2001 Banff Mountain Film Festival.
– Apr – DOP + editor (Pat), DV, Profile of a father/son team of Will and Ben Gadd ski mountaineering in the Canadian Rockies. National Geographic Channel.
– Jan – camera operator (Betacam): FIS World Freestyle Ski Competition at Whistler, BC — stand-up interviews and action coverage for TWI production house, for a two-hour sports special.